We Travel not to escape life, but for life not to escape us
Hey Guys,
I'm just home from a wonderful, long weekend in Slovakia. Braislava is a beautiful city which was made even prettier by the snow. We had a great time and ate and drank far too much (which is to be expected) but I will be doing a blog post on that in the coming week. For this particular post, I am going to focus on what I wore as I have been receiving some messages on Facebook and Instagram asking where I purchased everything.
I am hands down the worst packer in the world! I always leave it until the last minute and am extremely indecisive when it comes to deciding what to bring. For our trip to Bratislava we only had our hand luggage so I had no choice but to be remotely sensible and objective in my choices.
So here is my Slovakian Style Diary
I love my Leather Jacket because the fur trim can actually be removed so it will be useful in the Spring too. I got it for Christmas and it is perfect for these cold mornings, it can be bought Here
My Jeans are the Molly Reform Jeggings and I have these in a range of different colours. They are, in my opinion, the best fitting jeans available. They can be bought for €50.00 Here
I bought my ankle boots in Newlook for an absolute bargain of €27.00 but they don't appear to be available any more. I did however spot these lovely boots on the Newlook website. You can check them out Here & Here
My Bag is one of my favourite buys of 2014, I love large bags and I was looking for a nice black one for ages. It is from H&M however as it was bought last November, I don't think it is still available, but I did spot this almost identical option online.
My hat was my saviour for the weekend, it not only protected me from the snow, it also acted as a shield between my hungover face and the Slovakian Airport. In hindsight it is probably the reasoning behind me getting unpleasantly fondled by the airport security. Apparently I looked like a criminal 😛 Anyway it can be bought from H&M and such a bargain at €19.99!
My tartan scarf is actually from Scotland. I bought it a few years back when I was in Edinburgh. This option from River Island however is pretty similar.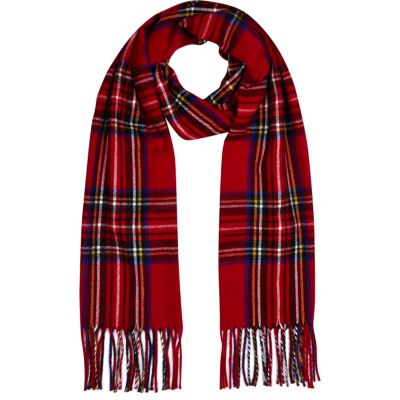 My second favourite look from when I was away can be seen below.
My jeans are again the Molly Jeggings (I wasn't lying when I said they were my favourites!) and they can be bought here. I fell in love with this fur headband when I seen it a few weeks back. I wore it both day and night and it kept me so warm! It was of course an absolute steal in Newlook, check it out here. My knee high boots also came in so handy as they kept me warm in the snow. I bought these in Newlook too, but they don't seem to be available anymore. I have chosen a few similar options that you can try:
I love quilted coats and the one I'm wearing from Zara has been such a good investment. I think it is sold out at the moment but a very similar one is still available in the store.
I always tend to keep my outfits casual when I'm away, particularly when the weather is cod. My outfits mainly included turtle necks, skinny jeans and flat boots as you can see. I'm also a sucker for some faux fur which can be seen in both outfits.
So there's my Slovakian Style Diary, I hope you enjoyed and found the links useful 🙂
Happy Shopping!
Until Next Time My Loves
Z x