Tag Archives:
50 shades of grey
Hey Guys,
I hope you're all having a great weekend! Sorry I haven't been posting as much this week, I've been really sick and I've  just been sleeping after work. I am thankfully on the mend and the sun is shinning here so I'm in an absolutely great form 🙂 so I decided to do a piece on  few of my favourite things this week.
Favourite Thing No. 1 ; Music
There's enormous hype over the 50 Shades of Grey Movie hitting our screens this week. What has caught my attention the most however is the soundtrack. Slowed down, sexy, sultry towns of Beyoncé's Crazy in Love is replaying in my head over and over. I'm loving Sofia Karlberg's version, her voice is amazing!
Favourite Thing No. 2 ; Food
Yes food will always make my list of favourite things, lets be honest. I find when I'm sick I look for comfort food. This week I have been loving scones and muffins (all in moderation) from Keogh's on Trinity Street, Dublin 2. They are handmade and come in a range of different flavours; my favourite being the pear and vanilla! If you are in the city centre be sure to check them out.
Favourite Thing No. 3 Body Lotion & Hand Cream
The Royal Jelly Collection from Boots is my new favourite body lotion and hand cream. It's so soft and creamy and it smells absolutely amazing. I love putting it on after a shower. The hand cream is also great for keeping your hands soft and smelling divine. Both are really reasonable (can't remember off hand but approx. €4.00 – €5.00) so are a guilt free indulgence.
Favourite Thing No. 4 ; Alexa Chung
I've been reading Alexa Chung's book 'IT' and I've been really enjoying it. I really love her unique style. She always manages to perfectly combine sophisticated, lady like style with a hippie chick look. I always admire someone who breaks away from the fashion 'norm' and even more so when they do it successfully. I think her looks are ideal for some Spring, Summer style inspiration!

Favourite Thing No. 5; Lazy Days Off
As I said I was sick this week but as work has been so busy lately, I couldn't justify taking a day off. Since Monday I have been counting down the days (more so than usual) until I could stay in my PJs, stay makeup free and basically wallow in my sickness! I usually never take a proper day off, even at weekends I generally have quite a lot to do. This weekend however I think my body just needed to slow down. I can get quite irritated when I am sitting still for too long as I like to be busy, but I have to say this chilled weekend has done me the world of good. A lot of chocolate was consumed however to replace the alcohol.
So that's my week summed up by my favourite things. I hope you enjoyed and are all having a lovely Sunday, doing whatever it is that makes you happy 🙂
A Sunday well spent, leads to a week of content
Until Next Time My Loves
Z x
Neutral colours are perfect for the coming Winter months. This has been further reinforced by the pieces showcased throughout the different Fashion Weeks. The catwalks have spoken; Grey is here for Winter right through to Spring. Grey will not only go with almost everything you have in your wardrobe, it will also ensure you are looking extremely stylish at all times. Muted colours are everywhere and grey is the perfect choice when selecting which pieces to invest in.
River Island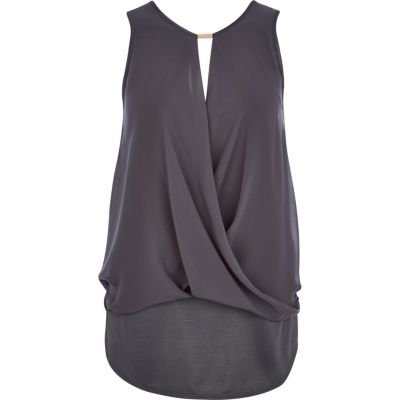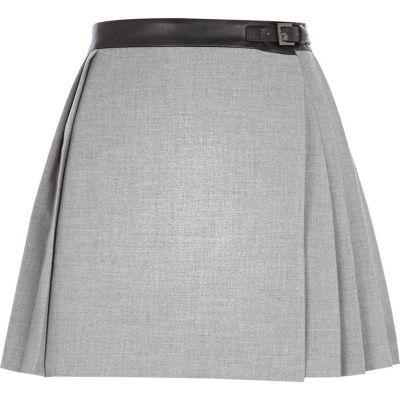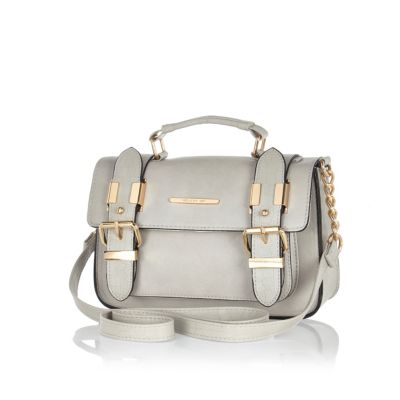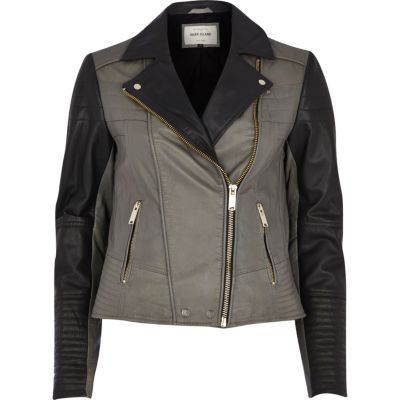 Keyhole Blouse €33.00, Pleated Skirt €37.00, Mini Satchel €25.00, Leather Jacket €175.00
Newlook
Sandals €29.99, Tartan Scarf €24.99, Collarless Coat €64.99, Distressed Denims €29.99
Boohoo
Cleated Platforms €54.99, Beanie hat €14.99, Playsuit €14.99. Faux Fur scarf €23.99
Zara
Buckle Bag €49.95, Booted Slingbacks €39.99, Shopper bag €25.95, Charcoal Boots €69.95
ASOS
Blanket Cape €57.14, Plimsoles €35.72, Full Midi Skirt €50.00, Grey Marl Fedora €28.57
 There are so many great, grey finds available at the mo, so keep your eyes peeled for some great bargains!
Happy Shopping Ladies 🙂
Z x