———————————————
Money Can't Buy You Life – Bob Marley
———————————————
Hello Beautiful People ❤
I know I have been really quiet this week on the blog and on social media. Sadly my wonderful Nanny passed away and so I just spent  time with my family. Due to this I have had a few days to re-evaluate and assess what really is important in life and how easy it is to get swayed by material items. In the grand scheme of things, superficial items just simply just don't matter.
The majority of us want to have the latest technology, the new stylish accessories and live a life as luxurious as we can. There's absolutely nothing wrong with this. If you work hard then you deserve to treat yourself and the ones you love. The trick however is to realise what these things really are: THINGS – there are much more important aspects of life that can't be measured in monetary terms.
As I have been thinking about this topic a lot this week, I have put together the real things in life that money just cannot buy.
1. Family – We all know this one and I know it seems like an obvious choice, but it's first because it is the most important. A family isn't defined by blood, it is defined by those around you who love you unconditionally and who will support you through the good and the bad. At the end of the day, there's nothing more important than your family.
A coffee & a chat with those you love are worth a million dollars
2. Experience – Spend money on experiences and creating memories as opposed to physical items. Memories are something you will always keep with you and experience is something that will stand to you more than any handbag or pair of shoes ever will. I know I love to shop but if it came down to it, I would spend the last of my money on an adventure.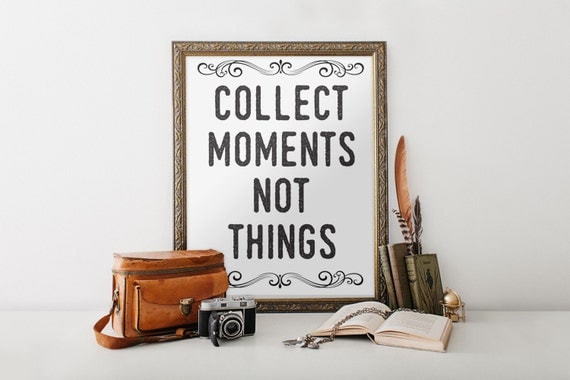 3.Manners – Good manners are a trait that in many cases seem to be neglected in recent years. Good manners (in my mind) are so important. They are something you should always practice no matter who you are, where your from or what you do (yes I'm aware that I sound like a line out of a Backstreet Boys' song – but it's true!)
4. Mindset – You could be the richest person in the world and still not feel happy. A positive mindset is not something that can be bought. It's not something that comes naturally all the time either. It is a choice and your income doesn't define it, despite what some might believe.
5. The Little Things – Yes money can technically buy you lots of things big and small but it can't buy those moments that make you smile. The ones that make you realise how lucky and grateful you are for those little things.
Enjoy the little things as one day you will realise that they are the big things
The list could realistically go on and on. I believe however that the above five are crucial to a happy life and set the foundation for many other important aspects. It's amazing how perspective can change in an instant and reality hits us, sometimes harder than we would like. It is however necessary to reinforce how grateful we should be for the things we have in life that cannot be bought or paid for.
All My Love
Z x
Image Credit: Etsy.com / Pinterest.com