Hello Beautiful People ❤
Boot season is officially upon us. I don't know about you, but I am delighted. I love Autumn with cozy nights and layered clothing! Living in Ireland means we don't realistically get to dress very summery due to the lack of sunshine, but when it comes to dressing for the cold weather, we Irish, we are pros!
Looking forward to seeing how Victoria Beckham & Oliva Palermo style their boots for AW15!
I'm a big believer in investing in your Autumn and Winter footwear. If it is good quality, you will get much more wear out of it. So even if something seems a little pricey, if it lasts, then it is actually better value in the long run. I've picked out some everyday boots that have recently hit stores, which I have been loving.
Autumn / Winter Everyday Boots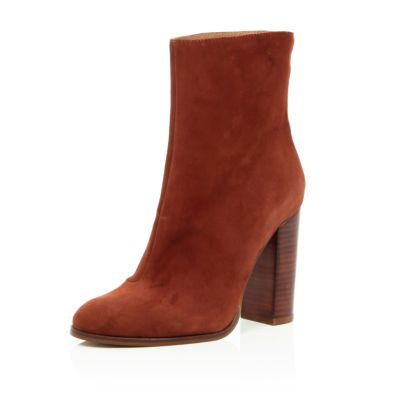 The colour of these boots is perfect for AW15 – they're very 70s. Brown Suede Heeled Boots €95.00 River Island
Black pointed boots are in style every year, so I'm definitely going to be investing this time. These are also such a bargain! Black Pointed Heeled Boots €29.99 Newlook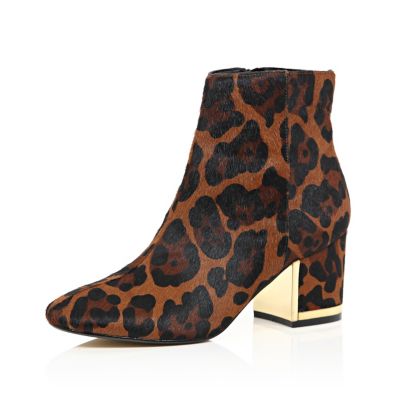 Some may love, some may hate but Leopard Print will definitely be back in Autumn and Winter. Leopard Print Heeled Boots €75.00 River Island
Zara are one of my favourite shops for Boots, they always look designer and are amazing quality! Over the Knee Lace Up Brown Boots €89.99 Zara
H&M in many cases can be a more cost friendly version of Zara I find, the two always have great Autumn and Winter stock. These Suede Chelsea Style Boots are €29.99 in H&M
I love the Chelsea Boot style, it goes with everything and really has a minimalist look too. Bingo Chelsea Boots €56.00 Topshop
-Penneys generally have great versions of these Chelsea Boots in Black – I'd say they will be hitting the shelves soon!
I bought a pair similar to this last year and I got so much wear out of them, they were from Newlook also. Over the Knee Stretch Boots €59.99 Newlook
For the Braver of you who want to embrace the Snake Print trend, these options from ASOS actually do a good job of not looking too trend focused. I'm not sure if I could pull them off but they are fab! Snake Print Patent Boots €52.54 ASOS
If you want to get away from the black and the browns, burgundy and grey are always great colours for Autumn and Winter.
Burgundy Heeled Ankle Boots € 62.00 Topshop
Grey Metal Heeled Boots €69.95 Zara
I know I usually pick items that are slightly more cost friendly, but good boots aren't cheap. I may not personally wear all of the above, but I think there is something for everyone. I much prefer dressing for Autumn & Winter so I am tres excited for Boot Season to be kicking off!
All My Love 
Z x