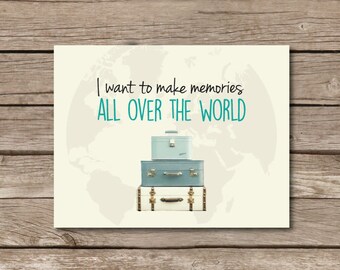 Hello Beautiful People ❤
Happy Sunday to you all. I am just home from a trip to Sunnybeach in Bulgaria and have a little travel post for you guys. I will be doing more outfit and food posts throughout the week, but decided to kick start with a review of the popular holiday destination. We had initially booked our holiday to a beautiful hotel in Tunisia. However due to the horrific circumstances which took place two weeks prior to our departure, we had no choice but to find an alternative location. Needless to say we were relieved yet a little disheartened to change our trip away, but were just happy to stay safe.
Here's how our week went…
The Good
The Beach was amazing – one of the nicest I have seen. It was also our first time to dip our toes in the black sea too! Always nice to have a new experience. 
The Weather as expected was equally as fantastic. It was a nice heat that didn't leave us Irish who are used to the cold, too uncomfortable. In saying that, a dip in the pool was sometimes necessary to cool down – as was a cocktail here and there.
It did rain for a few hours one of the days we were there, but apparently this doesn't happen too often – think we brought the rain with us!
The Price of Food and Drink was so low, I couldn't quite believe it. Everything was so inexpensive we didn't have to feel guilty on our splurges. 'Happy Hour' seemed to occur every hour in the bars we visited. It was really unnecessary for us to spend much on our nights out. Irish bars please take not of this!
The Night Life is varied. Along the main strip is manic and I mean manic! There are people and reps everywhere, music pumping with just a general 'buzz' around the area. This seemed to go all night too. There are however alternatives for couples and families, which were a bit quieter and a Casino which was pretty cool (we won €30 and felt like Kings haha)
Our favourite places to drink were: Cabana Beach, Bubbles, Amarato and Alibi – they had a bit of everything, including seats out on the beach.
Last but not least – the Company was as good as ever and we had a great holiday just the two of us. We always do to be fair – he is a bigger messer than I am and that's saying something!
The Bad ( I don't like saying this – I would rather say The Less Good but that didn't lend itself to an interesting Blog title!)
The Food was probably the only low point for want of a better phrase. I am such a Foodie so I love trying out the local dishes when I visit somewhere. I am always looking to try new and different types of meals. I did try, however after a few failed attempts I gave up and stuck with the old reliables; pizza, chips and takeaways – you know the perfect things to be eating for a bikini body. It was unfortunate but I am sure there are some who enjoy it, it just wasn't for us.
One of the local dishes I tried – it just wasn't my thing.
Anyone on Snapchat (@daydreamerchic) would have seen my eating antics!
The Reps / Shopkeepers can be quite pushy and intimidating. It does seem to have a culture of preying on tourists. To be fair a lot of holiday hotspots are like this and it was mainly confined to the strip. After the first day however we were used to it and felt like pros in our abilities to haggle our preferred drink offerings. I wouldn't let it put any of you off visiting Sunny Beach, it's just something to note.
The Ugly
Me coming home!!! After a week of too much food, too much alcohol and not enough relaxation as was the initial plan – I did not look my very best whilst flying home last night.
It was nothing a bit of TLC couldn't cure. Today has been spent with hair masks, face masks and cuddles with my pooch. Just what the doctor ordered!
This was a Snapchat from early on in the week – can you imagine how much concealer was needed by Saturday!
If anyone else has been to Bulgaria or somewhere similar, let me know your thoughts. I would love to hear how your holiday went!
I am now off to spend the evening eating even more food at the cinema, figured I might as well end the week with a bang. Back to eating proper food tomorrow, who's with me for the Motivational Monday Club?
Have a great evening Everyone ❤
All My Love 
Z x