Hello Beautiful People ❤
I hope you've all had a lovely day? Seeing as it is June, though the weather isn't exactly reflecting that here in Ireland, Summer holidays seem to be a major talking point for most of us. While I love shopping for bikinis and the like, I do prefer to get a bargain where possible. Lets be honest in many cases not everything gets bundled back into the case home. On top of that, chlorine, sand and a lack of laundry facilities (and willingness to do laundry) tend to leave some of our clothing in less than great condition.
We all know how to find the expensive items and I know I will be buying some, but it's nice to mix and match the bargains with the investment buys. There are some great Summer pieces out there at the moment that won't cost too much. They also won't leave you feeling guilty if they don't come back intact.
Here are some of my favourites
Straw Hat €12.99 H&M (Shop Here)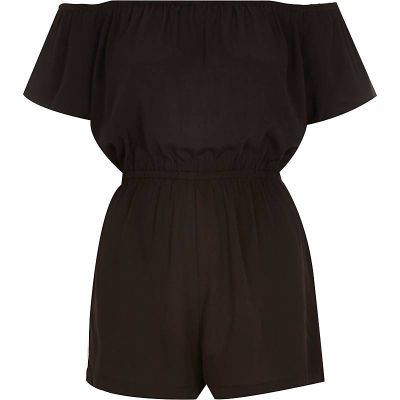 Bardot Playsuit €26.00 River Island (Shop Here)
Crossover Sandals €10.50 Forever 21 (Shop Here)
Lace Crop top €14.00 Boohoo (Shop Here)
Mint green, embellished Kimono – €20.00 Penneys (Shop here)
How Pretty is this? 
Crochet trim playsuit €34.25 ASOS (Shop Here)
Blue is my favourite colour! This will look great with a tan.
Cobalt blue beach cover up €7.00 Penneys (Shop Here)
I love a pop of colour – Zara are always top quality too!
Orange Shorts €25.95 Zara (Shop Here)
These look like they might protect your bum from showing, which most shorts don't these days!
Denim cut offs €19.99 H&M (Shop here)
White shorts go with everything on holidays!
€9.99 H&M (Shop Here)
Printed Romper €14.00 Forever21 (Shop Here)
I'm sorry but a bikini for €6.00? You really cant go wrong. It's Penneys of course! (Shop Here)
White will really show off your tan and I always find that the triangle shape is the most flattering (for my shape anyway)
Fringed cross body bag €14.99 Newlook (Shop Here)
There are some great bargains to be found when it comes to your Holiday Shopping. I'm really excited to start mine. As I said it's great to mix and match the expensive items with those bargain buys.
Until Next Time My Loves
Z x
Photo Credit: http://www.pixgood.com / http://www.cwallpapersgallery.blogspot.com