Hey Guys,
Ripped jeans are bang on trend right now and act as sufficient proof that 90s style is well and truly back in. These jeans are so versatile too; paired with a slogan tee or cami and perfectly layered with  a check shirt, loose cardigan to get the full 90's inspired look. Double style points to the ladies who rock the double denim and throw on the ever so 90's denim jacket.
Ripped jeans are also ideal for a more dressed up look. Paired with heels they add a funky appeal that ensure your outfit isn't too girlie or feminine. This is perfect when you want to combine a casual and dressy look for an event that isn't overly biased to one or the other.
Paired with a crisp white shirt and smart pumps can also ensure your outfit still packs a sophisticated punch despite the casual look of the ripped denims. This reinforces how versatile these jeans are. The level to which these jeans are ripped can also add to the versatility, let your own personal style dictate how ripped or un-ripped you wish to go.
Top 10 Pairs of Ripped Jeans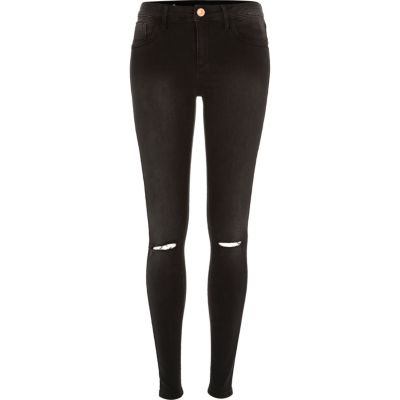 €50.00 River Island 
€39.95 Zara
€49.76 ASOS
€32.49 Missguided
€53.34 Topshop
€49.96 ASOS
(it can be difficult for petite girls to get good fitting 'mom' and 'boyfriend' jeans, so these are definitely worth a look)
€29.99 Pull & Bear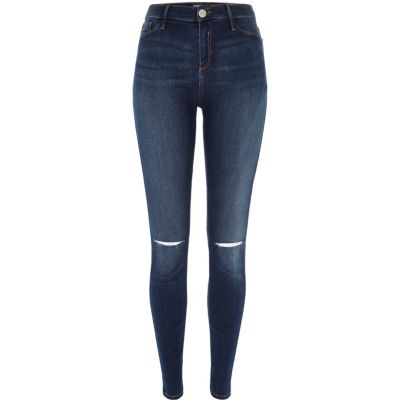 €50.00 River Island
€19.99 Bershka
€29.00 Newlook
Don't forget to roll up the cuffs of your jeans to achieve that designer look, especially if your pairing them with heels!
Hope you enjoyed ladies, happy shopping!
Z x